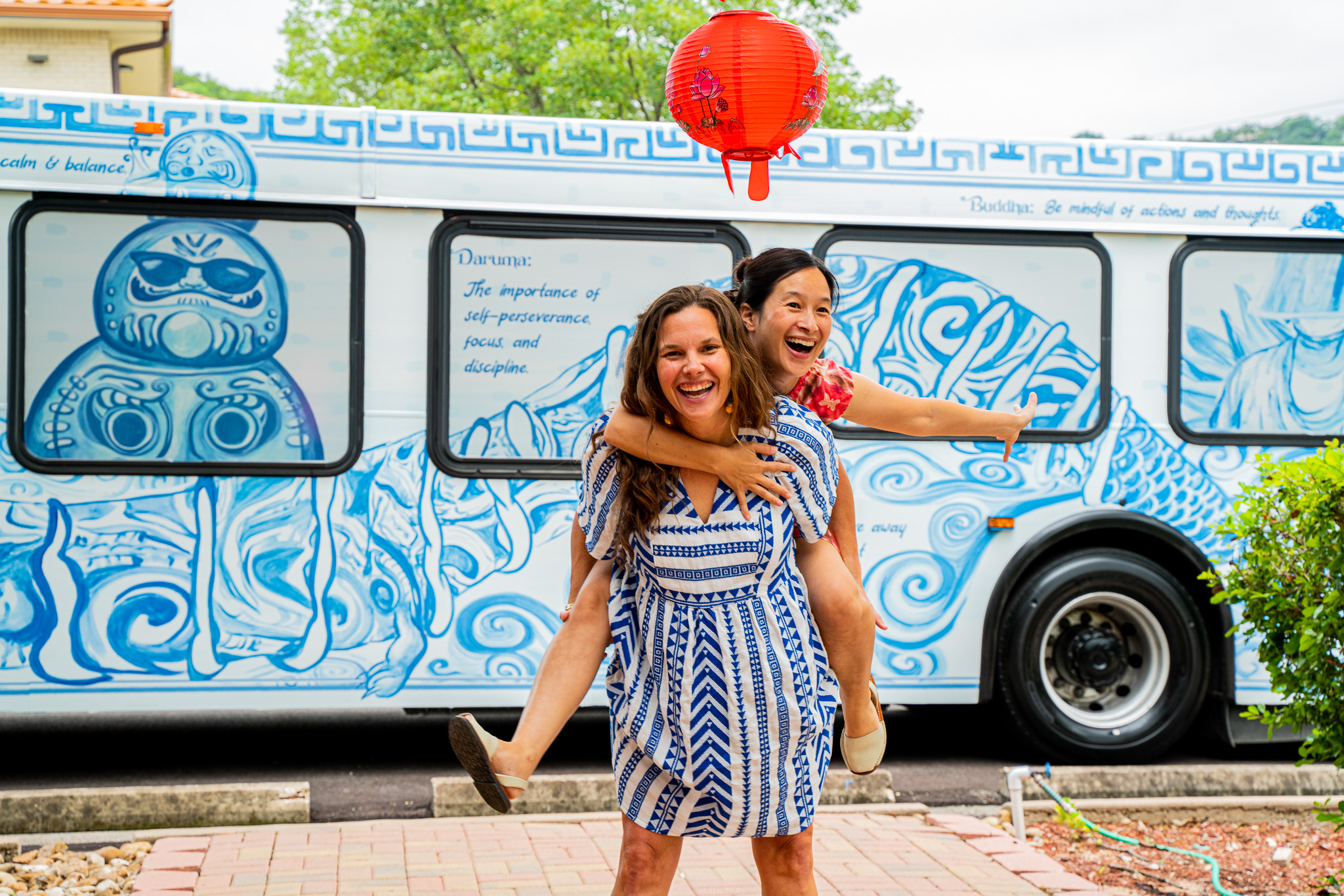 "Happiness is a Journey"
In May 2023, MuthaGoose unveiled their bus wrap design for CapMetro's Asian American Pacific Islander Month. The bus uses the classic blue and white design of the bowls and plates commonly found in Chinese households (Ling-Long pottery) to celebrate the Asian diaspora with their most whimsical mythical creatures and the ancient mental-health advice that they represent.
Additionally, CapMetro hosted an unveiling of the bus wrap at Fo Guang Shan Xiang Temple on Saturday, May 20th with Free meditation, tai chi, and more!